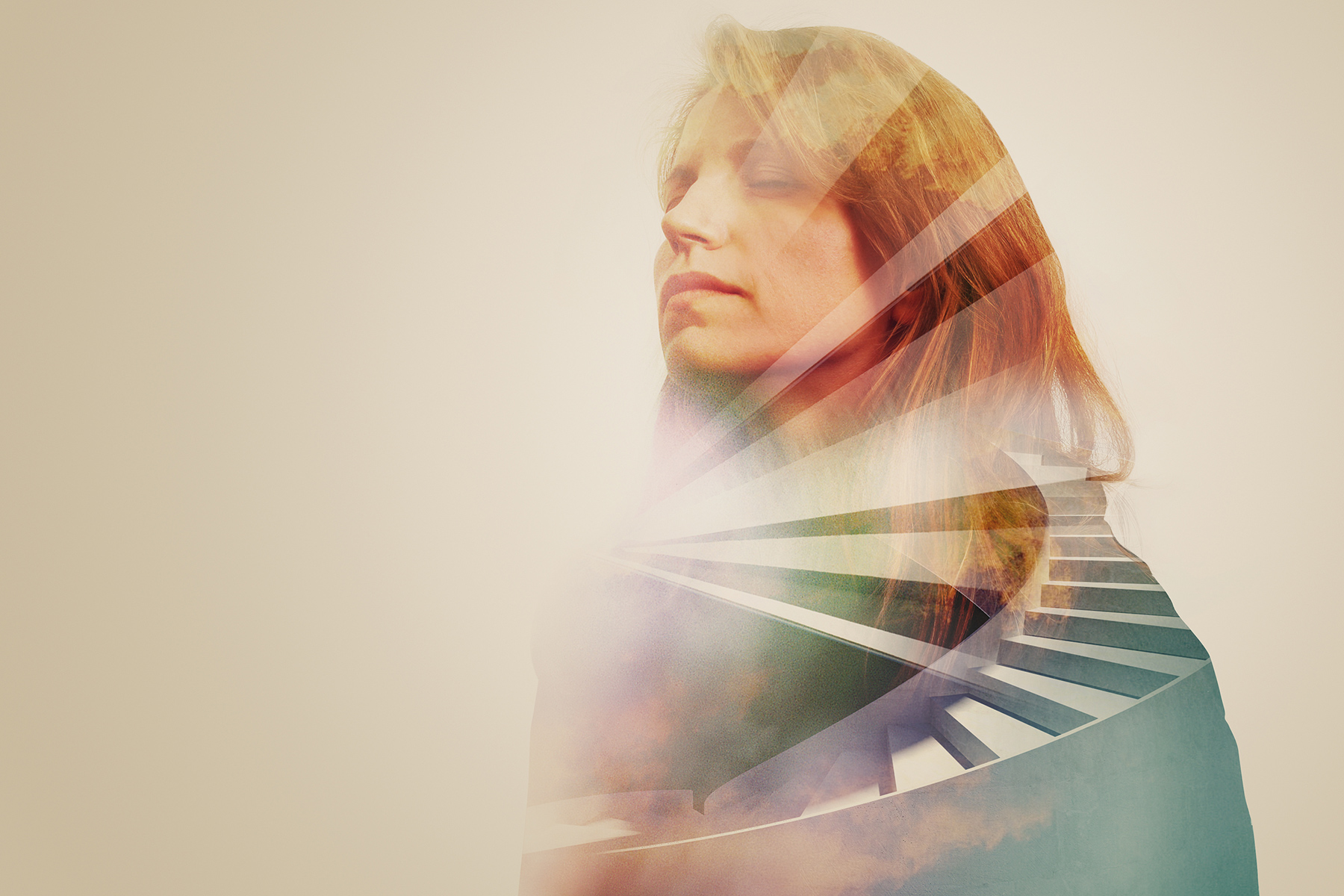 About Us
Firedog is an energetic and talented creative agency with core skills which focus on branding, visual identity and image creation. We blend intelligent creativity with a sincere collaborative approach repeatedly delivering powerful results for our clients. Our character is built on a foundation of warmth, heart and a positive, playful attitude.
Consistantly unestablished.
Working with Firedog is a refreshing break from the norm. Like most leading agencies, our body of work speaks volumes about our creative capabilities. But, that's where the comparison ends.
We like to collaborate. We get you. Unlike your quintessential design cliché, we don't worship ourselves, we don't chase the hype and we don't live in a shiny creative bubble. Like a young kid with a tweed jacket and a monocle, we blend old fashioned business ideologies with razor sharp contemporary thinking. Firedog thrives in the space between the academic world of brand creation and the constantly evolving world of digital experience design. When it comes to culture, there is a natural fit of clients best suited to our work; emerging and dynamic brands that are keen to rock the boat, that are keen to make a brave statement. We're not into conservative, 'vanilla' brands wanting more of the same. It's just not us. Firedog believes in putting our neck out, for living a little, for being bold. If this sounds like your kind of swagger, then we'd be very pleased to meet you.
Firedog in Numbers
Year of origination

2003

Years of brand development experience

19+

Branding projects completed

64
Integrated communications and campaign projects completed

80+

Number of client testimonials

45

Percentage of agency turnover from existing relationships

75%
Year of origination

2003

Years of brand development experience

19+
Branding projects completed

64

Integrated communications and campaign projects completed

80+
Number of client testimonials

45

Percentage of agency turnover from existing relationships

75%
Some Kind Words
Firedog really captured the spirit and passion behind our re-brand making the process challenging, fun and productive. I am delighted with the end result and our new look has garnered a hugely positive reaction from our clients, customers and shareholders. We couldn't ask for a better launch to build our future upon.

MARTIN R D REITH, GROUP CHIEF EXECUTIVE, NEON UNDERWRITING

From pitch through to final delivery, the Firedog team have combined enthusiasm, absolutely razor sharp creative skills and fantastic audience understanding.The BBC Blast brand they have developed has delivered beyond our expectations and is absolutely on target with wider BBC strategy. I look forward to the opportunity to work with all the Firedog team again, but have to say that, in Cliff Boobyer, they have one of the most insightful and intelligent creative directors that I've come across in many years.

Adam Powers, Head of Design, Factual & Learning, BBC

Firedog enabled us to think outside the box when it came to creating our brand identity. They took the time to fully understand our business and the ways we work and translated this into an identity that really captures LOC. Since the brand identity we have been working with Firedog to update all our marketing materials … The Firedog team are incredibly talented and approachable, a real pleasure to work with.

Nadim Butt, Group Commercial Director, LOC

Firedog are aptly named. A loyal companion to walk by your side on the difficult road of brand development but with just the right amount of heat and spark to encourage you to take the more creative and daring route. For our organisation, Firedog took on the difficult task of refreshing of our visual identity. The result was exactly what we asked for - a modern and flexible visual identity that makes a great impact, is fitting for our organisation and maintains the core elements of the previous identity. No easy task. They come very highly recommended in my book.

Dr Lesley Paterson, Head of Communications and Engagement , RAeng

We needed a relationship with experts who could help us distil a clear and compelling sales proposition. The brand, website and printed material Firedog produced hit the bullseye. We've seen the impact on sales immediately.

Peter Bauer, Chief Executive, Mimecast

We wanted to create a fully responsive design for our new learning environment. One that didn't just 'work' on any device, but one that was beautifully designed for each device. This is where Firedog really excelled for us. Their ability to design across devices, taking into consideration best practice, whilst maintaining the sleek design has delivered us a truly amazing environment for our students.

Marc Wells, Deputy Director, Edtech Lab, Imperial College Business School

Firedog came up with a bold and fresh idea for the 'Offshore Wind Works' brand and a really exciting and interactive website that felt really different to other corporate sites ... We were impressed with their ability to come up with new ideas and fresh designs and would recommend them to other companies wishing to stand out.

Rachel Cary, Lead Stakeholder Relations Advisor, Orsted / DONG Energy UK

Firedog have a real passion for bringing branding into the digital realm. Their team is inspirational, collaborative and always looking to challenge conventional thinking. The branding and website for us is acknowledged as best in class by our customers, sector specialists and competitors. Firedog has been instrumental in us achieving an outstanding level of sales. They come highly recommended in my book.

James Stewart Director, Alternative Developments (Mace)

Firedog produced a corporate identify for Vitruvian Partners which captured the essence of our firm. They took a fresh approach to our business and created an identity that is distinctive in our industry. Throughout the creative process, Firedog was generous in giving us many options to review. This enabled us to arrive at a design which truly reflects our firm.

Toby Wyles, Managing Partner, Vitruvian

We didn't hesitate to commission Firedog after seeing their pitch creative. They had clearly done their research on our competitors and their creativity for our UI was dynamic, accessible and unique – exactly what we were after. We've been extremely pleased with the results and Firedog's professional attitude and quality service ensured the project ran smoothly throughout. We are keen to work with the team again on upcoming projects and I would highly recommend them.

Derek Lockwood, Project Manager, Gamma Telecom
Our Values
Intelligence

With our approach to creativity, we are more than mere decorative – we are cerebral. We are driven to develop equitable creativity that challenges you and your audiences. It commands a memorable experience. It makes you stop and think. Our work is not mass-produced, throwaway or cheap.

Adventure

We consistently push ourselves and fly the flag of creative innovation. We are happiest when we are being creatively stress tested. When it comes to our end product, we always seek the road less travelled. We make a point of challenging the team, always aiming to make our latest play the strongest.

Energy

We are no shrinking violets. We are not big fans of minimalism. We are fresh, we are vibrant. We have an attitude and are, at times, creatively unpredictable. We relish change and how new technologies throw up new challenges. If we could turn the dials on our desktops to eleven, we most certainly would.

Truth

We make no bones about who we are. We have no need for airs and graces. We are straightforward and we know, even as creative people, we still have a commercial role to fulfil. What is more, we are transparent, honest and to the point. We believe this brings out the best in relationships.

Warmth

We are loyal, friendly and approachable. We make a point of conducting our business with integrity. We seek to build creative partnerships with companies who appreciate trust and collaboration. We also have a sharp sense of wit and like to bring an upbeat approach to the table.

Heart

We are driven and tenacious. Once we commit ourselves, we are driven to deliver. And then some. We believe in our capabilities and in our ability to guide our clients towards their goals. We work hard to make sure every moment is our finest hour.
Our Process
Listen
stage 1

Cost estimating

You tell us a budget; we tell you what you can have for your budget. As simple as that. We also stick to it, unless you change the brief. We're very transparent in our estimating, so you know exactly what you are getting for your money.

stage 2

Project set-up

The cost estimate is approved and the Terms and Conditions have been read. Ink signatures are required at this stage. And then all the details are plugged into our project management system. Time, billings and invoicing are all managed through the one system to ensure efficiency in tracking and reporting.

stage 3

Kick off meeting

Now it's time for pen, paper, sticky notes and brainpower (with a few coffees and biscuits in-between). We'll introduce you to your dedicated Firedog team, who will ask the questions and do plenty of listening. This is the most important stage of the project where we like to invest plenty of time and energy.
Think
stage 1

Strategic planning

In every project we manage, there will be an element of strategic planning – whether it's brand strategy (brand audit, positioning, mission and value statement workshops), or web strategy (digital brand positioning, site architecture, wireframes etc). We're a 'thinking agency' – it's in our blood.

stage 2

Creative brief

All our findings will be collated into a detailed creative brief, which we will share for client sign off. This will act as the benchmark for the way forward. Additional research can be sourced at this stage (quantitative or qualitative) – online surveys, focus groups, telephone interviews or workshops.

stage 3

Critical path

We'll double check your deadlines and ask about your holidays and significant launch dates. All of this will be detailed in the project critical path. Fluidity is the critical path's best friend, but it's good to schedule key dates to help us all keep on track.

stage 4

Design briefing

The best designer (or designers) will be hand-picked for your project and thoroughly briefed. We scratch. We dig. We unearth. We go safe, we go left field… and try to always surprise you (in a good way) with exciting and unique ideas.

stage 5

Studio planning

Planning doesn't stop at the top. All designers are booked in with reviews to ensure they are working effectively and efficiently. Time is of the essence. We don't allow 'designer tangents', which are a well known irritation in our industry.

stage 6

Supplier briefing

Third party liaison will commence with our list of preferred suppliers; whether that's a copywriter, printer, photographer or film team. We have on-going relationships with a list of professional suppliers and include them in the Firedog team, with the same quality of delivery. They all share the same values and work to a seamless creative experience.
Design
stage 1

Internal creative reviews

We explore lateral design solutions that meet the brief and create visual identities representative of your core propositions and company personality. We consistently review work as a team (internally) so that we can measure the effectiveness of our design ideas, and we constantly challenge thinking. You don't see anything until we've achieved the Firedog fire, on brief.

stage 2

Presentation of concepts

This is the exciting part! You get to see the best creative ideas and you get to feedback exactly what you think – face-to-face. We're not precious, we listen hard, but if we don't feel the direction you're heading is right, we will be upfront and honest. We work together to make it right.

stage 3

Feedback cycles

We provide at least two rounds of design amends within our costs, to make sure we get it right and your vision is met. If it takes an additional tweak, we won't be asking you to get your cheque book out, but if through lack of planning large areas of the project change, we may need to sit down and discuss time and cost repercussions. However, we assure you that no work will be completed without informing you of costs upfront.

stage 4

Design development and application

This is where your concept comes to life. The copy is laid out, the imagery is post produced and placed, the colour palette shines and your graphic language is vocalised. Whether your brand assets are being applied to a set of brand guidelines, or a marketing brochure, outdoor advertising or website – you can be assured that your visual identity will clearly demonstrate all the values, messaging and objectives identified at the briefing stage.

stage 5

Client approval

All we ask is for you to formally sign off your creative via email once you're happy with it. This ensures there are no confusions regarding the final output of the project and what you see is what you actually get.
Produce
stage 1

Artworking

We dot the i's and cross the t's. Copy is proofread for a final time and the design files are checked for spacing, alignment and font styles. In digital, we create the build kits and the CSS files, with corresponding assets. The design product is polished and perfected ready for roll out.

stage 2

Production

You let us know what you need and we'll handle the fuss of it all, whilst taking full responsibility for a seamless delivery. When it comes to production, we're strong believers that designers are meant to work hand-in-hand with printers and other suppliers. It's an age old partnership and we know how to get the best results from them.

stage 3

Digital build

This is where we call in our techy team to write the code which brings our digital design to life. They slice and dice the design PSDs, create the CSS and HTML and away they go, building functionality and integrating every hyperlink link, button, image and finite data.
Measure
stage 1

QA/testing

Once your creative is in motion, all work will flow through Firedog's quality assurance system to check actions have been completed, feedback has been addressed, copy has been proofed and budgets have been controlled. All digital work is delivered to WP3 standard, checked for accessibility and tested across the majority of browsers (PC – IE 7,8, Firefox 2, 3 & 4, & Chrome; Mac – Safari 3.1 and up, Firefox 2, 3 & Chrome). When it comes to branding and print roll out, all work is colour tested using scatterproofs or wet proofs.

stage 2

Guidelines

After investing a lot of time and effort creating your brand, we want to make sure the brand assets are applied correctly once they are in the hands of your internal teams or other suppliers. A clear set of proprietary guidelines will be created to ensure brand consistency and clarity of messaging when launched in the public domain.

stage 3

Debrief and client feedback

Once the artwork is signed-off, the ink is dry and the site is online, we like to crack open the bubbly and help you celebrate a job well done. This is also your opportunity to toast the good bits and tell us anything you think we can do better… in preparation for the next brief! We conduct a personal one to one survey with you, and measure your perception of the working experience – noting all your feedback and addressing the points at the highest level. Not only does this improve our abilities to service your account, but as we consistently measure our performance across all clients, you get the best service across the board. We believe this introspective obsession with performance is a unique and compelling offer.