Grey matters
The weekly roundup: World Cup fever, East Village Radio and chatbots
Conversation in the studio this week has mainly revolved around one thing. Apologies for jumping on the World Cup bandwagon, but the excitement has inevitably rubbed off on us. We've looked at Brazilian street art, discussed ad campaigns and sorted the Firedog sweepstake.
Eye-catchers
Nike's final installment of its "Risk Everything" World Cup campaign has been the talk of the ad world this week. The Last Game is a five minute video that sees football stars forced out of the game by doppelgangers. Having to take normal jobs, Rooney becomes a fisherman, Neymar makes a good hairdresser and Ronaldo is a shop-window dummy. With the help of former World Cup-winning Brazilian striker Ronaldo, the stars train in a secret hideout, ready for a winner-takes-all showdown. To reclaim the game, the players must "Risk Everything".

Speaking of the ad, Nike's Chief Marketing Officer, Davide Grasso says: "The final 90 seconds of The Last Game show how brilliant, creative and risk-taking football should be the only kind of football." Nike worked with production company Passion Pictures to create the ad. We really like its light, simple feel, which is reminiscent of  The Incredibles.
We always appreciate good street art – Shoreditch's walls are awash with colour and experimental designs. Street art is often used as a means to protest against the government – just look at all of the anti-UKIP messages in Shoreditch at the moment. Throughout Brazil, artists are protesting through the artistic medium. It's Paulo Ito's striking work that has got the media's attention: a starving young boy is served a football to eat. As with all art, the meaning is never explicit. Some interpret Ito's creation as a powerful statement about poverty, while for others it alludes to football being the opium of the masses: let them eat football!
To celebrate the 20th World Cup, KK Outlet next door has gathered a dream-team of eleven designers from all walks of life. Each will contribute a football shirt design that will be exhibited at the Gallery throughout the World Cup. Football shirt design has certainly evolved – just compare the shirts donned at the 1994 World Cup to England's minimal kit this year.
Studio Buzz
The Firedog World Cup sweepstake is underway. After drawing the teams, we had some very disappointed faces in the studio. Landing Croatia and Bosnia, Cliff's chances aren't looking very high. It wasn't much better for Sam and Ale, who ended up with Honduras and Costa Rica. It's Cara, Jag and Matt who will be hoping for the £50 win – they've got all of the best teams between them. Stipulations so far include the loser painting his/her face with the losing country's flag. We've also planned a barbeque for the England match. The Firedog World Cup sweepstake is underway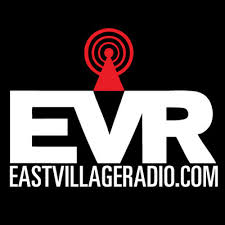 Not all news this week has revolved around the World Cup. We were big fans of East Village Radio, and were gutted when it closed down at the end of May. Since its birth in 2003, artists ranging from Peter Hook to Amy Winehouse would visit the station for quick interviews, and end up staying an hour. Despite its popularity, EVR is an example of how attracting thousands of users isn't always beneficial. With over 1 million listeners and counting, this success actually brought on the station's downfall. For music services on the internet, the cost of acquiring and maintaining a listener and building an engaged fan base is much higher than that of consumer tech companies like Facebook, Twitter and Pintrest. Co-presenter, Peter Ferraro, stated "we would need seven figures to operate and compete, and that's a lot of money."
This week, the first chatbot passed the Turing Test. The computer program has been named Eugene Goostman and simulates a 13-year-old Ukrainian boy. Alan Turing's test investigates whether or not people can detect they are speaking to machines or humans. The test is successfully passed if a computer is mistaken for a human more than 30% of the time during a series of five-minute keyboard conversations. Having convinced 33% of the judges at the Royal Society in London, the event is labelled as "historic" by the organisers. Opinion is divided as to whether Eugene really did pass the test – some think that five minutes is too short to accurately test. Are you convinced?
Creative projects
Not only has the sun been out, but we're excited to have won a pitch with the biggest charity that looks after retired racehorses. We're getting pretty clued up about the horse industry these days! In other news, we're proud to have been published in Ideas Tap – why don't you have a read?
We hope you enjoyed our weekly roundup! In case you missed it, here's the last roundup.Otherwise, until next week…